FALL 2017-2018
WHS 2017 FORMAL DUCHESS PICS

WHS DAILY THEMES - Themes may vary at other schools!
Oct. 16 Monday - TEAM or JERSEY DAY
Oct. 17 Tuesday - TWIN DAY
Oct. 18 Wednesday - GENERATIONS
Freshmen - Babies / Sophomores - Elementary Age / Juniors - Business People / Seniors - Senior Citizens
Oct. 19 Thursday - THROWBACK (dress from different decades)

Also on Thursday
DUCHESS PEP ASSEMBLY @ WHS - 2:15PM
HOMECOMING PARADE - 6:00PM
PEP RALLY - Follows Parade @ Heritage Park
BONFIRE - Follows Pep Rally @ WHS
NO SCHOOL FRIDAY - Teacher In-Service
CORONATION - Halftime Football Game vs Mulvane @ Sellers
HOMECOMING DANCE - Follows Game at WHS Commons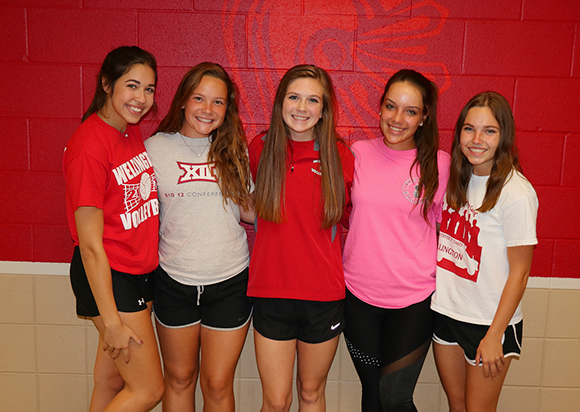 The 2017-2018 Duchess Candidates were announced Tuesday at WHS! Congrats to this years selectees!

L to R: Jill Wiley, Abby Lowe, Jenna Rausch, Mekenna Adams and Lexi Saffell

Formal Pics will be on OCT. 15th!

Homecoming Parade and Pep Rally on the 19th downtown!

Earlier on the 19th, the Duchess Pep Assembly at WHS (no school on Friday Oct 20th so Pep Assembly at school being held on Thursday that week).

Coronation Friday (20th) at Sellers Park during  halftime of the Mulvane vs Wellington district  game.

Spirit Week (16th - 19th). (Daily Themes), and more - just around the corner!!

It's going to be a ROYAL TIME!!
************************
WINTER 2016-2017
SPIRIT WEEK DAILY THEMES & PICS!

MON – Monsters University (wear college gear)
MONDAY PICS 01.30.17

TUE – Royalty Day (dress like a prince or princess)
TUESDAY PICS 01.31.17

WED – Pixar Day (dress like your favorite Pixar Character)
WEDNESDAY PICS 02.01.17

THU – Just Keep Swimming Day (Dress Hawaiian or Ocean)
THURSDAY PICS 02.02.17

FRI – Mickey/Minnie Day (Wear Red)
FRIDAY PICS 02.03.17
CLICK HERE FOR FORMAL DUKE PICS 01.29.17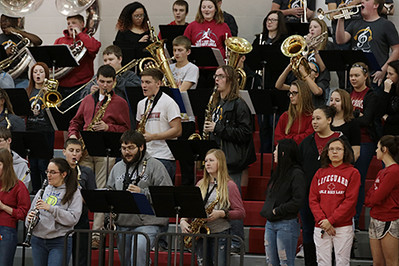 Lots of action Friday afternoon at WHS - it was the annual DUKE PEP ASSEMBLY which always precludes the DUKE CORONATION which will take place this evening between the Girls and Boys Varsity games in the main gym. (Approx. 7:15PM) The student body was on hand, the public was there and even a new twist - the HS PEP BAND from IOLA, KS was here as well (and will be at the games tonight also!) joining musical forces with our CRUSADER BAND! It was good!! Enjoy the assembly pics - a new DUKE will reign in about 2 hours - stay tuned!!
DUKE PEP ASSEMBLY PICS 02.03.17


DUKE CORONATION @ WHS!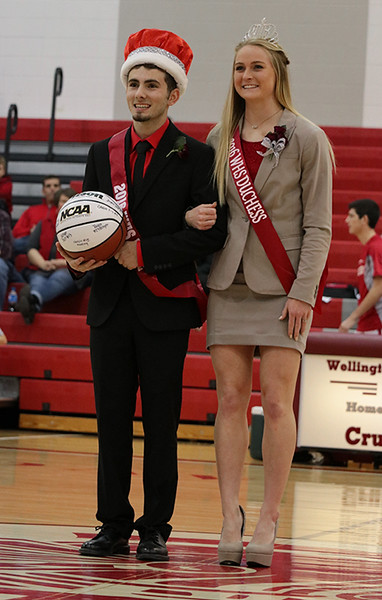 Congratulations to MATTHEW MASON - the NEW DUKE!
The 70th Duke of Wellington! Pictured above with the Duchess of Wellington Jaycee Schettler!

DUKE CORONATION PICS 02.03.17
 
FALL 2016
SPIRIT WEEK DAILY THEMES & PICS!
SPIRIT WEEK MONDAY PICS - P.J. DAY 100316!

SPIRIT WEEK TUESDAY PICS - VINTAGE STAR DAY 100416!

SPIRIT WEEK WEDNESDAY PINK DAY PICS 100516

SPIRIT WEEK THURSDAY
FAVORITE MOVIE CHARACTER PICS 100616
SPIRIT WEEK FRIDAY WEAR RED PICS 100716
CLICK HERE FOR FORMAL DUCHESS PICS 10.02.16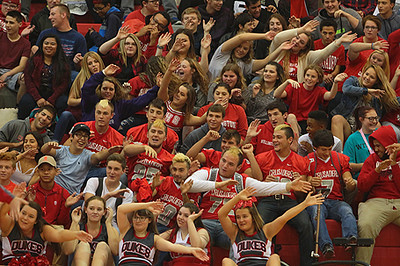 The SPIRIT was high at WHS Friday - check out the PEP ASSEMBLY PICS!! GO BIG RED!!
DUCHESS PEP ASSEMBLY PICS 100716

DUCHESS CORONATION @ FOOTBALL FIELD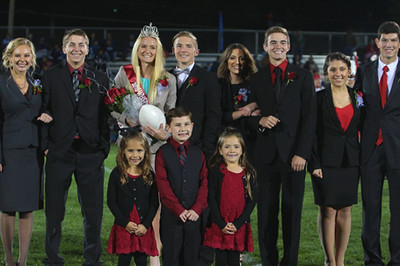 Jaycee Schettler was crowned WHS DUCHESS for 2016-2017Friday evening during halftime of the Scott City vs Wellington football game. Jaycee's escort was Carson LeGrand. Other candidates included Mallory Barker, Kayma Brand, Brecken Lawrence and Leanne Neal. Other escorts were Chantz Daugherty, Will Long, Noah Rinehart and Brock Edwards. Congratulations Jaycee!!!
DUCHESS 2016-2017 CROWNING PICS

ARCHIVES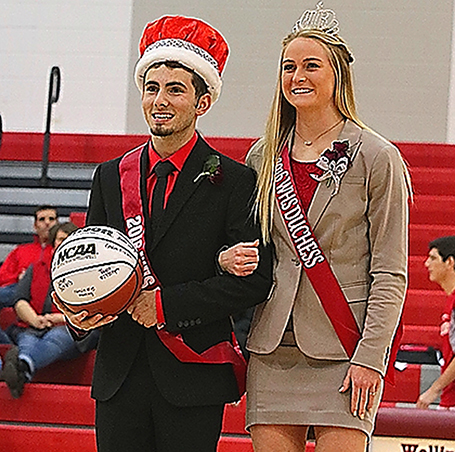 WHS DUKE & DUCHESS ARCHIVES 1945-PRESENT
ROYAL PICS since WORLD WAR II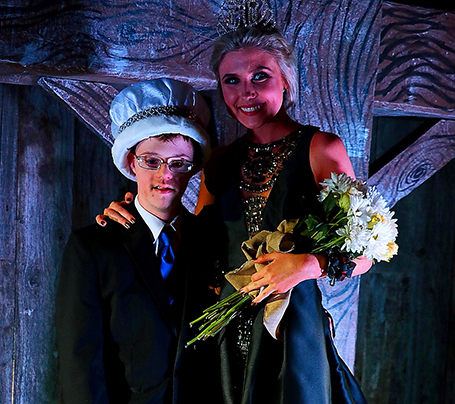 WHS LORD & LADY ARCHIVES 1968-PRESENT
ROYAL PICS since RICHARD NIXON!
(A few still need to be added....)